Prakruthi Vanam is a wonderful gift for the customers from the Bhoomi Space Groups which is being conceptualised by giving respect and value to customer's needs, sustainable environment in heart and soul. Prakruthi Vanam is a unique concept where the buyer can buy a plot in a beautiful go green venture, have a relaxing and fun time celebrations with the family in the farm house built in a serene lush green, eco friendly spaces. This project is an ultimate destination for those who love to enjoy their life in symphony with nature. The project aims to take a place in customers' heart by providing a green space for the customers of future consciousness.
Apart from a panorama of nature's beauty, gentle touch of soft breeze, welcome of flora and fauna, the soothing comfort in flower gardens and landscapes. Customers are offered a delightful, irresistible value and enriching experience forever.

ECO PLOTS WITH CLEAR TITLE

ELECTRIC LINES

FREE CLUB MEMBERSHIP

ROUND THE CLOCK SECURITY

DREAM COTTAGE LIFE STYLE

FREE PLANTATION

AVENUE PLANTATION

MANICURED ROADS (40 FEET AND 30 FEET)

FREE PROPERTY MAINTENANCE SERVICES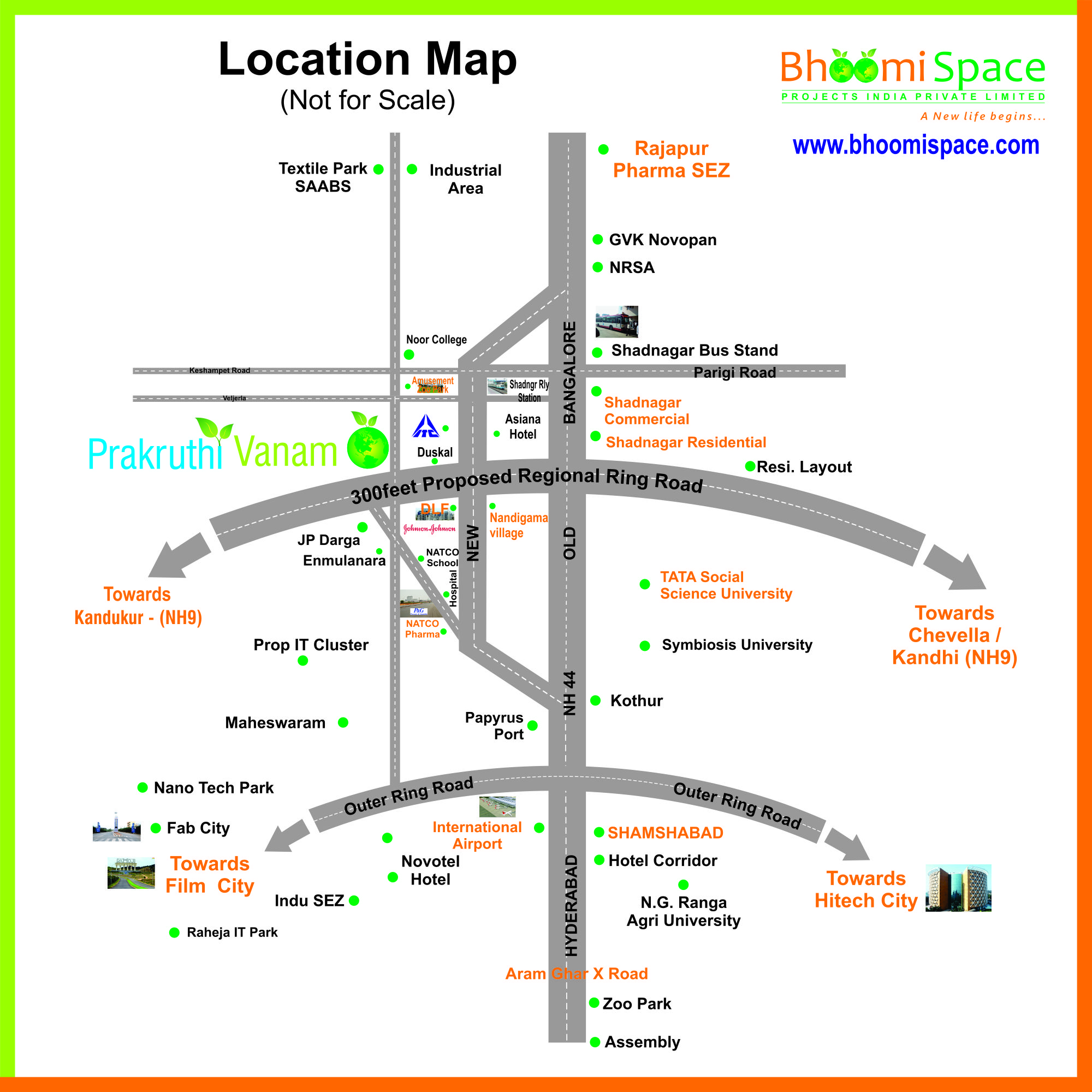 Hyderabad Bangalore highway (Formerly known as NH 7).
Before SEZ of Pharma and Greenpark industrial area towards bangalore.
All ready many educational institutes and industries have been set up
18 Km from Rajiv Gandhi International Air Port.
12 From Thimmapur Railway Station.
10 Km from Kothur and DLF Township and near to townships such as Myhome and AP Housing Board.